Rd-blog-number-by Herb Zinser reviews news reports about organic chemistry battles.
Let's look at some blog posts .. that study the newspaper information  databases.
attacks on human society by
RD-blog number-4203 by Herb Zinser reviews information databases of  various EARTH LAB  war signaling EVENTS  … in this case  CONCEPT messages and their CLUES  involving  gasoline, internal combustion, and motor vehicles.
Let's look  at another blog post that explains  the gasoline molecular WAR concept  … and then we shall build upon that   … using CLUES from the database of the EVENT.
attack of the World Trade Center
in 1993 by 93 octane gasoline orders
Organic chemistry expressions structures are comprised of H = Hydrogen and C = Carbon.
The above picture …… symbols –> CH … R   CH   –> gives  CHURCH.R CH –> Roman Catholic Church   ….. a reactive site for carbon molecules and their social philosophy thoughts.
Below, super-symmetry physics MIRRORS of internal combustion  .. using the INTERNAL  car garage of the World Trade Center
Nature's message parallel processing  DEMO …..
Now, let's look at a second blog post that provides more CLUES about Nature's message to  society and its thinkers and doers.
Thus we see the periodic atomic table of elements of life and thought  …… and its next level of expression  … the organic chemistry continuum  that includes
social  chemsitry   ….. social engineering ERROR  message displays.
The next signaling EVENT was Nature's molecular message to —>
USS Cole (DDG-67) on 12 October 2000,
USS Co…. (DDG-67) on 12 October 2000,
USS Code (DDG-67) on 12 Oc –> Oc –> Organic Chemistry
Thus we look at the hydrocarbon molecule range used for INTERNAL COMBUSTION engines.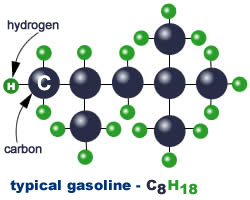 Thus we have a range  ……. gasoline with 8  carbons  AND diesel with 16 carbons –> the average is 12 carbons  —> the number Nature used to  generate the signaling EVENT upon a specific day and month,
Therefore  12 Carbons  Organic Chemistry –>   12   C    OC –> 12th day   Cole    October  ….. better  known to news reporters as the sequence of words/ numbers –>
USS Cole bombing
On the morning of Thursday, 12 October 2000, USS Cole, under the command of Commander Kirk Lippold, docked in Aden harbor for a routine fuel stop. Cole completed mooring at 09:30; refueling started at 10:30. Around 11:18 local time (08:18 UTC), a small craft approached the port side of the destroyer, and an explosion occurred afterward, creating a 40-by-60-foot gash in the ship's port side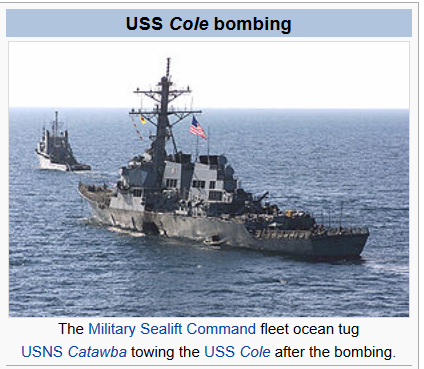 above words ..contain subset messages
Below, the message to human molecule thinkers  ..that need to understand intellectual communications protocol with other researchers that study REALITY and happenings  that occur.
| | |
| --- | --- |
| Type | ……ide a …ack –> acknowledge the SYMBOL MACHINE |
| Location | Aden, Yes  men –> yesterday's  mental perceptions |